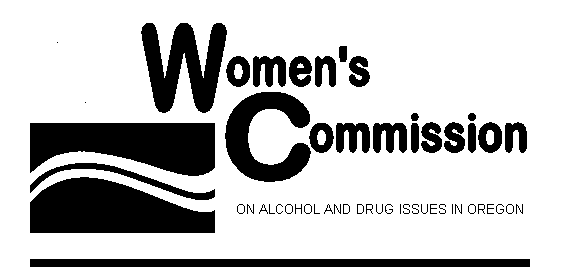 WCADIO
PO Box 14495, Portland, OR 97293
WCADIO's Mission
To increase public awareness of women's alcohol and drug abuse issues
and to promote services related to women throughout the state of Oregon.
This means ALL women who are affected by their own alcohol or drug use
or that of their family or friends.





WCADIO's Goals

To ensure equity and quality of services for women in the state of Oregon affected by alcohol and other drugs.



To receive and evaluate information from Oregon's
citizens and alcohol and drug abuse treatment community regarding women's alcohol
and drug issues.



To provide information and education to the general community.





Your Support Is Needed — Your Voice Will Be Heard

ARTICLES

Residential Women &
Women w/Children
Providers List




Outpatient
Alcohol & Other Drug
Provider List by County

Click Here

AddictionCenter.com

Online Information Guide
Connecting addicts and their families
with the help they need to put their
lives together





WCADIO Board of Directors

Officers



President

Tanya Pritt

Phone: 541/231-4315




Treasurer
Secretary and Legislative Liason

Diane Lia

Phone: 503/816-6612

Newsletter Editor

Board Members



Beverly DuBosch

Mary Monnat

Jackie Mercer

Rita Sullivan

Ginger Martin

LaLori Lager

Lisa Rivers

Sherri Forsythe

HSD Liaison
Jennifer Foley
Phone: 503/945-5767
Email: jennifer.m.foley@state.or.us
Attorney
Gwen Griffith
Email: gwen.griffith@tonkon.com